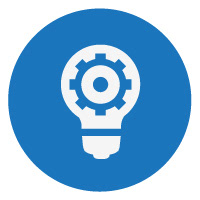 Elcon Associates is an electrical and systems engineering firm founded in 1975 with offices in Portland, OR and Seattle, WA. We are seeking an electrical designer to provide support for a wide range of projects within the market segments of Rail & Transit, Utilities & Power, Renewable Energy, Airports, Industrial & Commercial Buildings, Marine Ports, and Water & Wastewater.
RESPONSIBILITIES INCLUDE, BUT ARE NOT LIMITED TO


Preparing AC and DC single line diagrams, metering and relaying schematics
Preparing substation equipment layouts, conduit and cable layout 
Preparing power, lighting and grounding plans 
Preparing conduit and ductbank schedule 
Preparing cable and circuit schedule 
Working with an overhead contact system (OCS) specialist to prepare OCS pole layout and wiring diagrams 
Developing equipment procurement and installation specifications 
Developing construction cost estimates 
Conducting load flow, short circuit analysis, protective device coordination, and arc flash hazard analysis 
Performing voltage drop and grounding calculations
2 years minimum experience as an electrical designer or similar role
Familiarity with various electrical software tools including SKM PTW, EasyPower, ETAP and ASPEN
Other Duties as assigned
Must demonstrate strong ethical behavior while striving to produce quality work within
project budgets and schedules.

Team-oriented mindset is a must

Must understand the value of Client satisfaction

Excellent written, verbal, and interpersonal communication skills

Able to multi-task on several design projects

Able to meet challenging deadlines

Self-starter with sound judgment and decisiveness
RECOMMENDED QUALIFICATIONS
Pursuing or completion of MSEE

Engineering Intern (EI) Certificate (Oregon) or Engineer in Training (EIT) Certificate
Elcon encourages individual achievement and recognizes the strength of a diverse workforce.
Elcon offers a competitive benefits package including: medical, dental, vision, life insurance,
short-term and long-term coverage, 401(k) plan with employer contribution, bonuses, vacation
and sick leave as well as a creative and friendly office. Elcon is an equal opportunity employer.
PRIMARY LOCATION
To apply for a position with us, please send your resume and a cover letter to our human resources department at hr@elcon.com or via mail to:
Elcon Associates, Inc.
12670 NW Barnes Road, Suite 200
Portland, OR 97229