Since 1981, Elcon has provided systems engineering design and construction management for streetcar, light rail, heavy rail, people movers, monorail, electric trolleybuses, and commuter rail.
TRANSIT & RAIL services include:


Computer Simulation & System Studies
Traction Power Substations
Wayside Distribution Electrical Design
TriMet, Portland to Milwaukie Light Rail – Portland, OR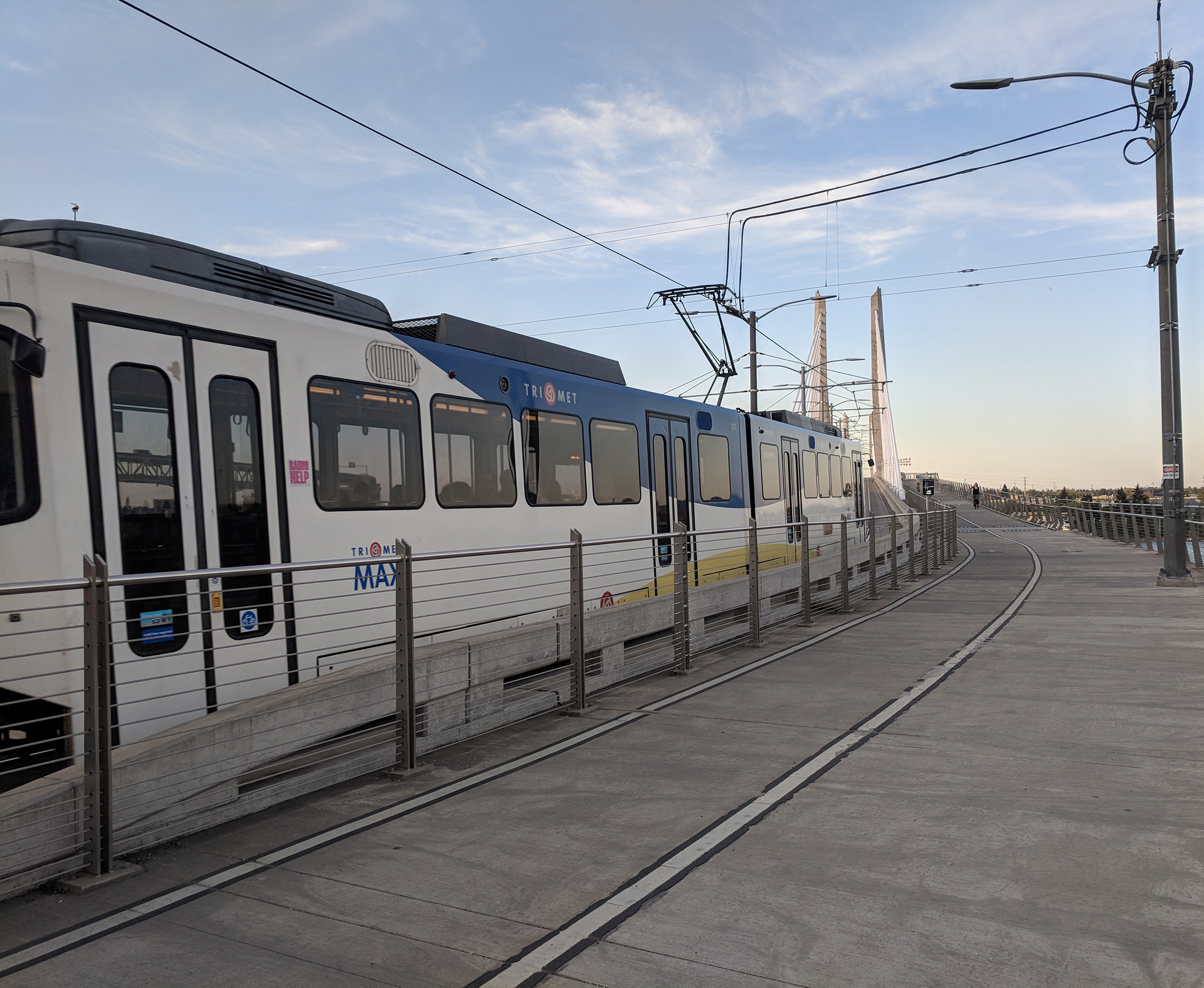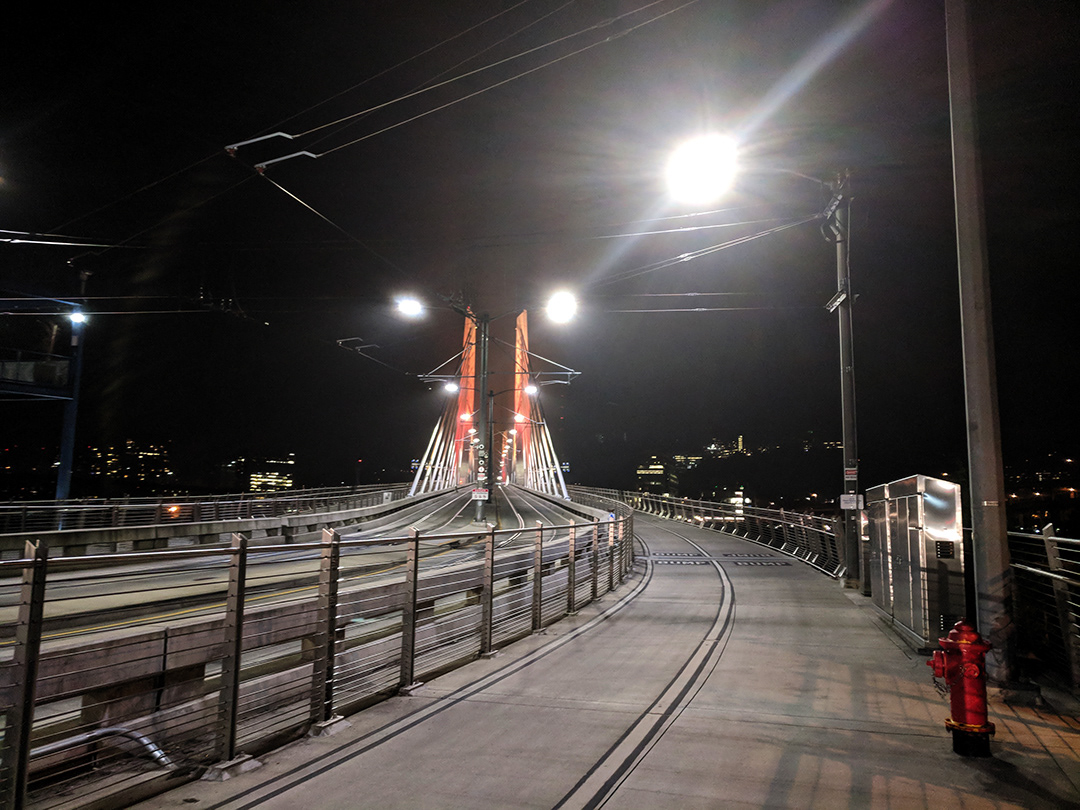 The Portland-Milwaukie Light Rail Project travels 7.3 miles, connecting Portland State University in downtown Portland, inner Southeast Portland, Milwaukie and north Clackamas County. MAX service on the alignment began in September 2015. As a member of the LTK Systems Engineering team, Elcon was responsible for preliminary and final design of the traction power system including six 1MW rectifier substations, and one super capacitor energy storage substation. Elcon was also responsible for the traction electrification preliminary design for the Ruby O&M Yard and Shop expansions to accommodate additional light rail vehicles required for the Milwaukie extension. Elcon also provided conceptual track, pedestrian, and navigational lighting design for Tilikum Crossing.
Sound Transit, South 200th Link Extension Design-Build – Seattle, WA
This project included a 1.6-mile, elevated guideway and station. This extension coincided with the opening of light rail from downtown Seattle to Capitol Hill and the University of Washington in 2016, resulting in a system that is over 20 miles long and acting as a catalyst for private development in communities south of the Airport, as well as improving access to the regional transit system all around.
Elcon was the Systems Engineering consultant for the design-build team responsible for preliminary design for multiple systems elements of this project which covers 1.6 miles of elevated double-track guideway. Final systems design was done by the systems vendors. 
Responsibilities included traction power design, train controls, communication / SCADA, and systems integration. In addition to the systems design work, Elcon designed the passenger station electrical, lighting, public address, CCTV, and fire alarm systems. Elcon also provided construction management support services including shop drawing submittal review, field acceptance testing, and system integration testing.
Sound Transit, OPERATIONS AND MAINTENANCE FACILITY EAST – Seattle, WA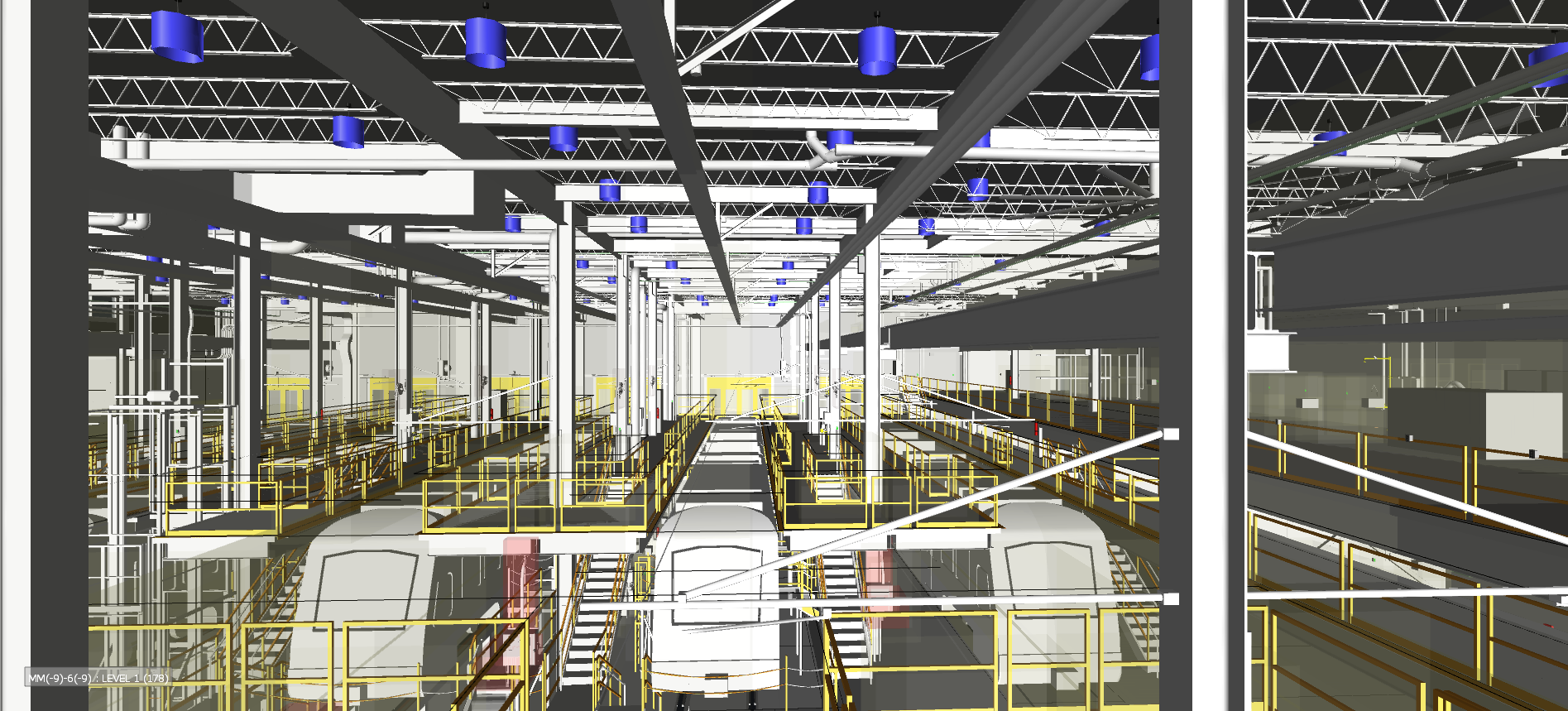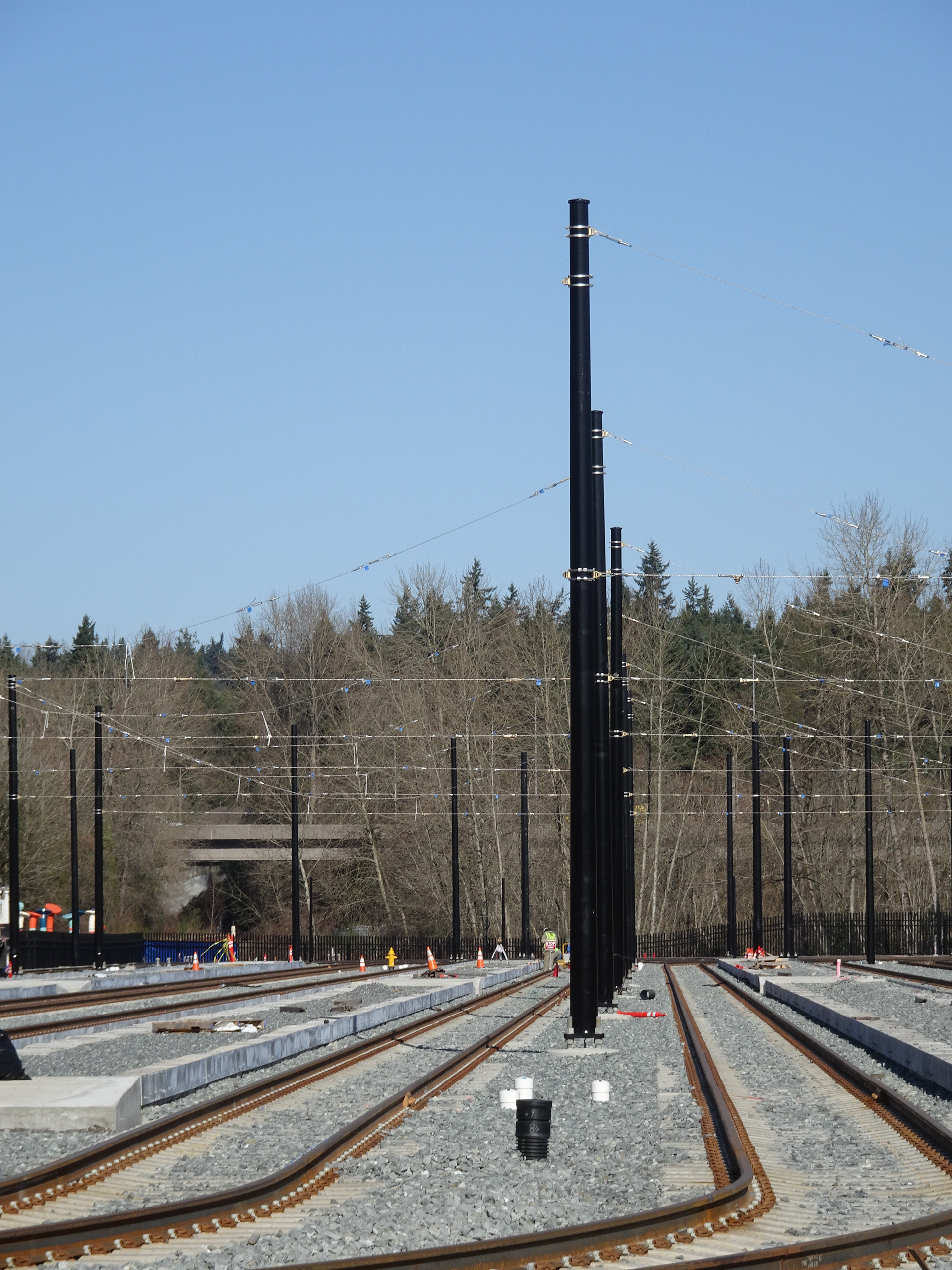 The Operations Maintenance Facility East (OMFE) is a design-build project by Sound Transit for the construction of a new light rail operations and maintenance facility in the City of Bellevue to support the region's growing light rail fleet. By the year 2024, the light rail system is projected to more than double in size and the light rail fleet more than triple in vehicles. As part of this Link extension program, Elcon provided the design for a complete traction power substation and the Overhead Contact System (OCS) for the OMFE Yard & Shop facilities, including the design of raceway, structure, duct bank, OCS pole and supports. The design included plans, elevations, details and schedules fully executed in Revit. 
Seattle Center Monorail, Electrical Upgrade ProjectS – Seattle, WA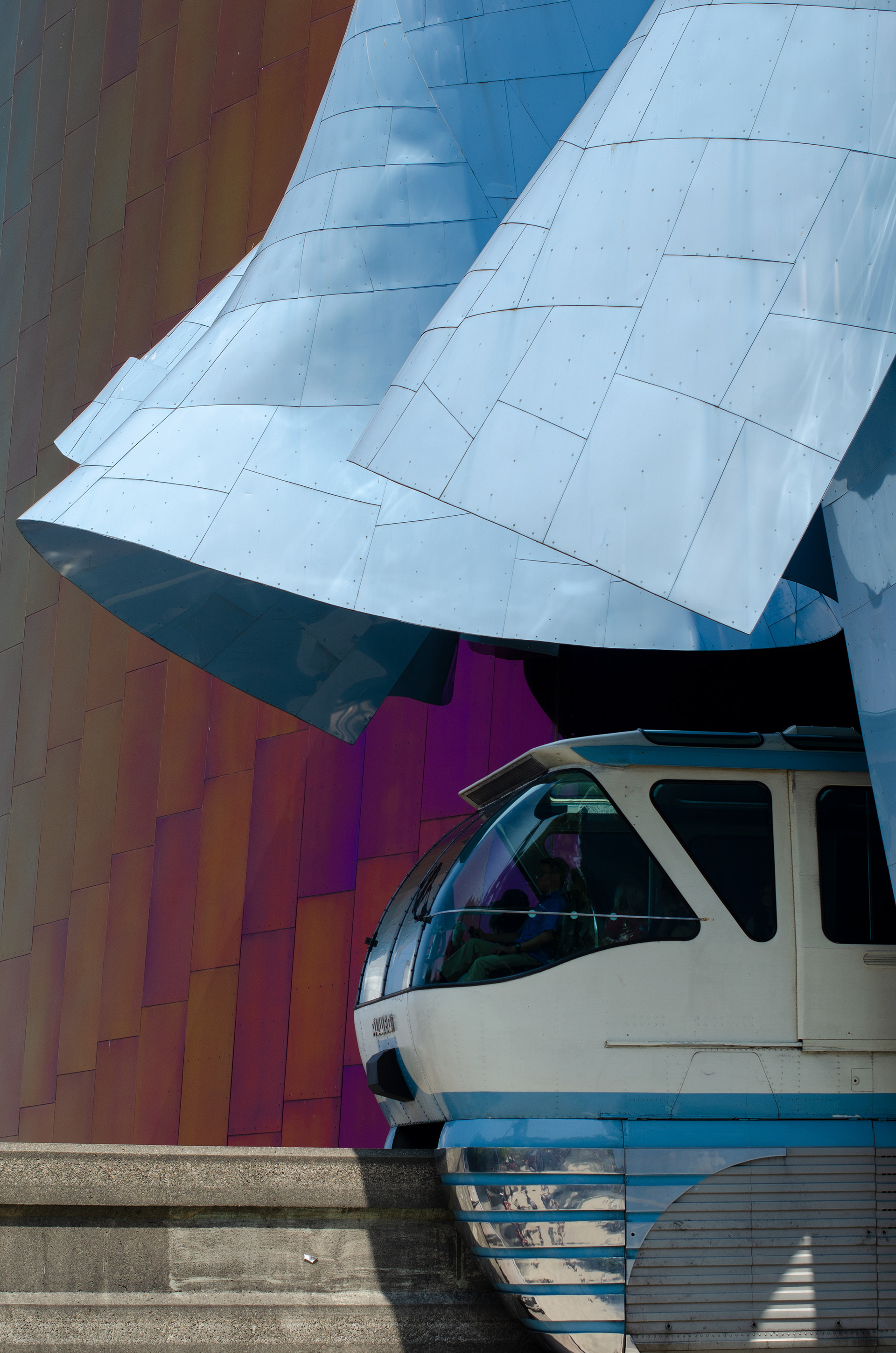 The purpose of this contract is to provide design related services for upgrades, maintenance, repairs to electrical systems, and support for feasibility studies to the Seattle Center Monorail. Elcon has performed calculations and risk analysis, specified components, created drawings, and wrote specifications for upgrades to electrical systems that are part of the Seattle Center Monorail. Specific projects included:
Upgrades to the 700VDC system
Updates to Westlake Center and Seattle Center electrical rooms (updating PLCs, uninterruptible power supplies, annunciator panel, and other components; design of a new HVAC system; emergency lighting; new fire alarm system, and new security alarm system) 
Remote status monitoring of trains and station equipment 
Feasibility study for new propulsion system on trains 
Electrical design support for Westlake Center redesign feasibility study 
Electrical design support when reconfiguring Monorail platforms and offices 
Updated lighting in trains, stations, and other Monorail facilities 
SDOT, RapidRide BRT Electrification – Seattle, WA
In order to increase mobility options throughout the city, King County Metro's Rapidride is expanding their existing three lines to a total of ten corridors. Elcon is currently working on two corridors identified in the Seattle Transit Master Plan and further developed by the RapidRide including Downtown Seattle to Eastlake to Roosevelt and Downtown Seattle to Mt Baker to Rainier Beach.
For these projects, Elcon prepared the project design basis memorandum (DBM) for traction power substation (TPSS) and overhead contact system (OCS); performed voltage drop and load analysis for confirming new traction power substation; assisted SDOT and the design team with preparing a TPSS siting report; prepared preliminary OCS layout plans, and prepared preliminary TPSS drawings including single-line, layout & utility interface.
ADDITIONAL FEATURED PROJECTS
TriMet, Southwest Corridor 30% Design subconsultant to 

Southwest Transit Partners​​​​​​​

 – Portland, OR
TriMet, Airport Red Line Extension & Double Tracking, subconsultant to Parametrix – Portland, OR
TriMet, On-Call Systems Engineering Services: Arc Flash Hazard Analysis for I-205 & IMAX Traction Power Substations – Portland, OR
TriMet, Banfield Traction Power Substation Retrofit Design – Portland, OR
TriMet, Ruby Yard  Expansion Project, subconsultant to WSP – Portland, OR
DART,  OCS Design for Light Rail Platform Extensions – Dallas, TX
SEPTA, Wayne Junction Converter Traction Power Design Review for Siemens – Pennsylvania, PA
Various Traction Power Substation Studies for Siemens including San Diego MTS, San Jose VTA, Seattle Sound Transit, New York PATH, and Cleveland RTA rail transit systems – Various Locations
SDOT, Madison Bus Rapid Transit Corridor OCS Design, subconsultant to KPFF – Seattle, WA