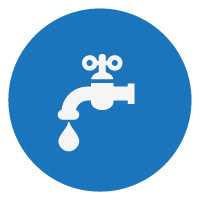 For over 39 years, Elcon has provided electrical engineering services to various water & wastewater municipal and government agencies. Our services include power system studies, preliminary engineering and detailed design, design of medium and low voltage distribution, design of busways, transformers, switch gears, standby power generation design, lighting design, PLC control system, and fire alarm and security systems.
Water & Wastewater Projects
WILLAMETTE WATER SUPPLY PROGRAM, WATER TREATMENT PLANT
(WTP_1.0) – SHERWOOD, OR
The Willamette Water Supply Program (WWSP) is a drinking water infrastructure program being led by a partnership between Tualatin Valley Water District (TVWD) and the City of Hillsboro to build the Willamette Water Supply System (WWSS), an additional, resilient and redundant water supply for Washington County. The new system will be completed in 2026 and will be one of Oregon's most seismically-resilient water systems built to better withstand natural disasters, protect public health and speed regional economic recovery through restoring critical services more quickly. The WWSS will include expanding the existing Willamette river intake and raw water facility in Wilsonville, plus a new Water Treatment Plant and Finished-Water Pump Station located near the City of Sherwood. The new plant will be constructed with an initial capacity of 60 MGD and a build-out capacity of 120 MGD. Elcon will provide design services for the electrical distribution and standby power systems, including the design of the redundant 12.47 kV service to a main-tie-main split bus primary switchgear, 2,000 kVA to 4,000 kVA distribution transformers, and the 480V, 3-phase secondary electrical service with plans, elevations, details and schedules fully executed in Revit.
Seattle Public Utilities,  Ship Canal Water Quality Project
27 KV TEmporary Power and STORAGE TUNNEL Electrical Design – Seattle, WA
Elcon provided design and engineering services to provide Seattle City Light (SCL) 26.4kV incoming service for temporary power supply to the tunnel boring machine (TBM) and other temporary and permanent loads to support construction for the Ship Canal Water Quality Project (SCWQP).
Elcon is responsible for the design of the 24.6 kV primary service to a 2,500 kVA utility transformer and the 480V, 3 phase secondary electrical service. Elcon designed power, metering, lighting, security,  fire alarm systems, and all control and instrumentation conduit wiring and terminations. Elcon was responsible for interfacing the control and SCADA functions. Elcon will provide and assist with project programming, management, electrical specifications, performed all calculations, developed construction cost estimates, and will perform construction assistance.
City of Portland BES, Columbia Boulevard Headworks Screen Replacement – Portland, OR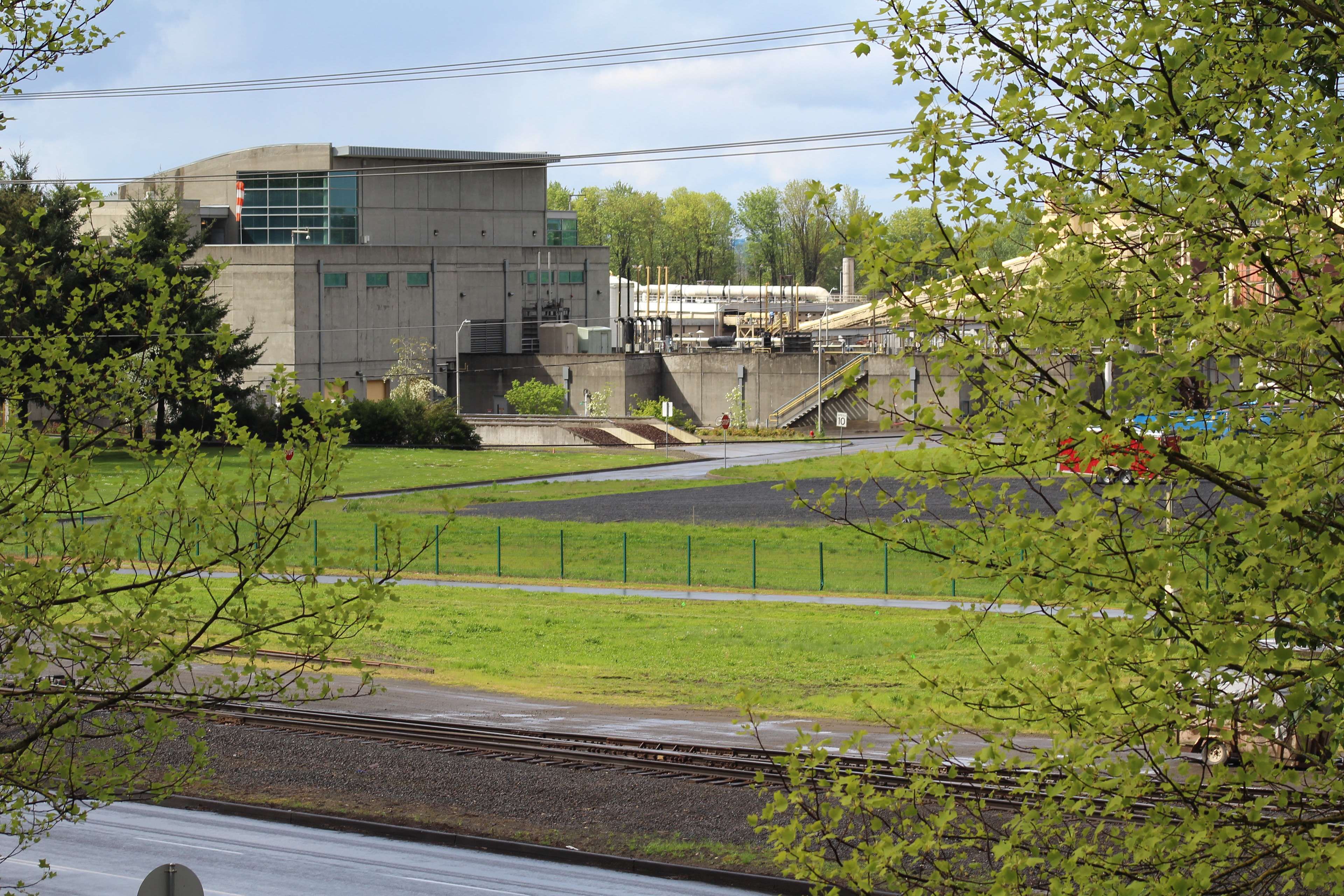 The Columbia Boulevard Wastewater Treatment Plant is part of a collection and treatment system that serves nearly 600,000 Portland residential and commercial customers. With sewage pump stations and pipes transporting wastewater to the facility 24 hours a day, the need for improvements is a continuing process. Elcon is currently performing electrical design services for the project. 
EWEB, Shasta water pump station – Eugene, OR
Eugene Water and Electric Board (EWEB)'s Shasta 1150 Pump Station consists of six new pumps controlled via Variable Frequency Drives (VFD), new switchgear and motor control center with integrated Programmable Logic Controller (PLC) and Human Machine Interface (HMI), automatic and manual transfer switches, transformer and distribution panel with communication via Ethernet connection.

Elcon designed the control system interfacing the PLC with pressure, flow and temperature transmitters for pump control and SCADA functions. Elcon designed a new standby diesel-engine generator and automatic transfer switch. In addition, to the new engine-generator set we also designed a connection using Posi-Lok connectors and kirk-keyed breakers for connection of a trailer mounted portable generator. Elcon also performed all calculations, developed a construction cost estimate, and provided assistance during the construction phase of the project by answering RFIs and submittal reviews.  
City of Portland BES, 94th and Broadway
Wastewater pump station – PortlanD, OR
The City of Portland's Bureau of Environmental Services (BES) commissioned their first ever BIM project to upgrade the pump station located at 9340 NE Broadway. This project will replace the existing pump station with a new larger pump station, which will increase pumping capacity, enhance accessibility for maintenance, and improve drainage. This upgrade will also help protect public health and the environment by reducing flooding and sewage backups to homes, businesses, streets and natural areas. Elcon provided a full high-Level of Development (LOD) electrical design, including power and control cabinets, lighting, standby generation, raceway routing, circuiting, cable and conduit schedules, panel schedules, load calculations, and details and schematics, in a fully coordinated Revit model.
ADDITIONAL FEATURED PROJECTS
Sunrise Water Authority, Conditions Assessments – Happy Valley, OR
​​​​​​​
Portland Water Bureau, Corrosion Control Facility – Portland, OR
City of Portland BES, Marx and 105th Pump Station Electrical Design – Portland, OR
City of Portland BES, 6th Avenue Pump Station BIM Modeling & Electrical Design – Portland, OR
City of Portland BES, Pump Station Assessments – Portland, OR
Seattle Public Utilities, Inspection and design for ventilation improvements 
for 49 pump stations – Seattle, WA